SUNTEC is a new revolutionary concept to bring new heights in IT field. It gives you access to the right kind of skills that you need to make your business run. You have a team of skilled IT professionals at your beck and call. If you're like most businesses, you have neither the time to spend nor the staff to keep up with the latest technological development.In simple words, SUNTEC gives you access to one or more Programmer(s) / Developer(s) / Business Development Executives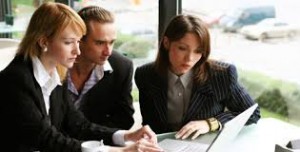 who work exclusively for you on your projects from our facilities here in India. Manage your projects with SUNTEC Associates who works exclusively for you. This would not only help you, concentrate on keeping good relations with your clients but also help you look for new ones!Save up to 75% of your overhead costs for Software Development / Programming Services & Web Development / Tele Calling and not to mention on your expensive staff! SUNTEC can do it all for you. .
Start-up companies & IT Pros
SUNTEC service is crucial for start-up companies as it enables a company to minimize risks and keep overall operational costs low.If you are a start-up company, we can help you substantially reduce your initial system setup cost in terms of real estate, hardware, software and manpower. Our Offshore Development Model allows you to achieve your goals at a fraction of market cost and still obtain the expertise and quality needed to setup a highly effective system that addresses your needs without any compromise. Reduced IT costs will allow funds to be funneled to other key initiatives, which are crucial to any start-up organization. SUNTEC is confident that it can help develop and nurture your company's vision into a viable and successful business venture.
Established players & SUNTEC IT Solutions
Established organizations needing to expand their technical staffing, in order to meet market demand, will also be greatly benefit from the IT Pros – Dedicated Developer Service.IT Pros can offer established organizations a partnership benefit that results in reduced overhead costs and the ability to address any increasing demands your IT department may experience. We have a wide array of skills in our offshore facilities to address any situation that our clients may need.
Something about our Employees
All of our staff are experienced industry professionals All have up to date, relevant skillsAll speak excellent communication skills Most have worked for large international companies before coming to us We are all dedicated to produce quality software quickly and efficiently High-qualified developers with advanced academic degrees Management Maturity Low manpower fluctuationsSUNTEC is a dedicated service that is provided by best interest of the company.